1. Aunt Teen's Creamy Chocolate Fudge
2 cups
milk chocolate chips
1 cup
semisweet chocolate chips
1/2 cup

chopped nuts
1 (7 ounce) jar

marshmallow creme



1 1/2 cups

white sugar
2/3 cup

evaporated milk



1/4 cup

butter



1/4 teaspoon

salt
1 teaspoon vanilla extract
1. Line an 8x8 inch pan with aluminum foil. Set aside.
2. In a large saucepan over medium heat, combine marshmallow cream, sugar, evaporated milk, butter and salt. Bring to a full boil, and cook for 5 minutes, stirring constantly.
3. Remove from heat and pour in semisweet chocolate chips and milk chocolate chips. Stir until chocolate is melted and mixture is smooth. Stir in nuts and vanilla. Pour into prepared pan. Chill in refrigerator for 2 hours, or until firm.
This recipe was borrowed from:
http://allrecipes.com/Recipe/Aunt-Teens-Creamy-Chocolate-Fudge/Detail.aspx
_____________________________________________________________
1 box devil's food cake mix
1 small pkg Jello instant chocolate pudding mix
1 cup sour cream
1 cup vegetable oil
4 eggs, beaten
1/2 cup milk
1 tsp vanilla
2 cups mini chocolate chips
1. Preheat oven to 350 degrees F.
2. In a very large bowl, mix together everything except chocolate chips. Batter will be thick.
3. Stir in the chocolate chips.
4. Pour batter into cake pan(s) of choice.
5. For cooking time, use the cooking times on the back of the devil's food cake box as a guide and add 10 mins to whatever it says.
6. Toothpick check, and if not done, check on it every 5 mins after that. It usually takes around 45 mins for two, 9-inch pie pans.
Buttercream Frosting


1 cup shortening (Crisco)
4 cups powdered sugar
1/4 tsp salt
1 tsp vanilla extract
1/3 cup heavy whipping cream
1. In a mixing bowl, cream shortening until fluffy.
2. Add sugar and continue creaming until well blended.
3. Add salt, vanilla, and whipping cream.
4. Blend on low speed until moistened. Beat at high speed until frosting is fluffy.
This recipe was borrowed from:
ht
tp://
recipes/dessert/the-best-chocolate-cake.html#ixzz2BEFbTtZH

_____________________________________________________________
3. World's Best Chocolate Chip Cookie
Ingredients
3/4 cup white sugar
1 cup brown sugar
1 cup butter, softened
1 tablespoon vanilla
2 large eggs, slightly beaten
3 cups all-purpose flour
3/4 teaspoon baking soda
3/4 teaspoon salt
3 cups semi-sweet chocolate chips
1 cup chopped walnuts or 1 cup pecans
Directions
1.
Preheat oven to 350 degrees.
2. Cream sugars and butter.
3. Add vanilla and eggs and mix well.
4. Combine dry ingredients together and gradually add to creamed mixture.
5. Stir in chips and nuts.
6. Roll into 1 1/4" balls and place on non-stick cookie sheets, about 2" apart.
7. Bake for 10 to 12 minutes.
This recipe was borrowed from:
ht
tp://www.food.com/recipe/worlds-best-chocolate-chip-cookies-26849
_____________________________________________________________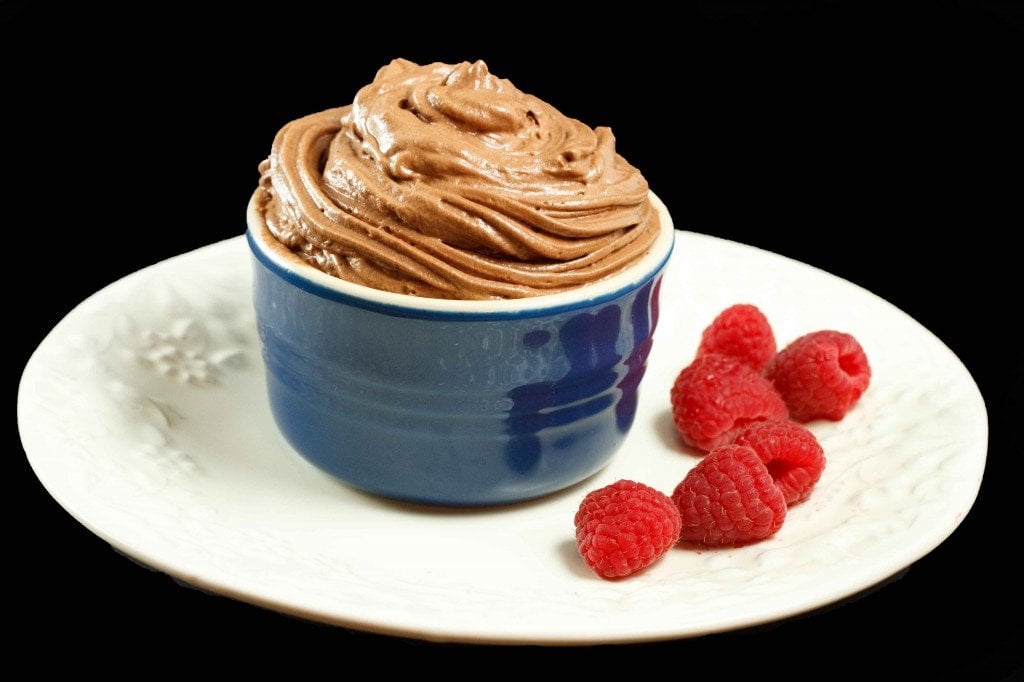 4. Classical Chocolate Mouse
Total time:
Serves:
8
Ingredients
13 oz bittersweet or semisweet chocolate, finely cut
6 tbsp. (3 oz) butter softened
½ cup sugar
6 egg yolks
¼ cup strong black coffee or espresso
¼ cup Kahlua
3 cups heavy cream*
Instructions
Chocolate
1. Place the chocolate in a stainless steel bowl, over a pot of simmering water, stir with a rubber spatula as the chocolate melts, if the pan starts to get too hot, remove it from the heat.
2. Continue to stir the chocolate until it has melted completely, then remove from the heat.
3. Cut the butter into 8 pieces and mix it into the melted chocolate until it has been completely absorbed by the chocolate.
4. Set the chocolate aside to cool to room temperature.
Sabayon
1. Add the egg yolks to the bowl of your mixer and begin to whip them until doubled in size, then begin to slowly pour the sugar in a steady stream into the yolks. Continue to whip for another minute.
2. Add the liquid to the egg yolk mixture and place your mixing bowl over a pot of simmering water and whisk the yolk mixture until it becomes very thick.
3. When the egg yolks have thickened, continue to whip in your stand mixer until the mixture has cooled.
Combining
1. When the sabayon has cooled, fold it into the chocolate mixture until well blended.
2. Whip the cream in your stand mixer until it holds its shape, then fold it into the chocolate mixture.
3.
Cover with plastic wrap and refrigerate until set.
Notes
* For an even more intense chocolate flavor, reduce the heavy cream by half, to 1½ cups.
This recipe was borrowed from:
http://www.askchefdennis.com/2011/12/the-best-chocolate-mousse-youll-ever-have/
_____________________________________________________________
5. S'more Brownies
Makes 12 Brownies
Ingredients
8 ounces bittersweet chocolate (preferably Valrhona Caraibe 66%), chopped
1/2 cup (1 stick) unsalted butter, cut into 6 pieces
3/4 cup sugar
1/2 cup all-purpose flour
1/4 tsp. baking powder
1/2 tsp. kosher salt
2 extra-large eggs, at room temperature
1/3 cup sour cream, at room temperature
2 tsp. vanilla bean paste or pure vanilla extract
1 cup graham cracker pieces
8 large marshmallows
1/2 cup semisweet or bittersweet chocolate chips
Directions
1. Position a rack in the center of the oven, and preheat the oven to 350°F (325°F if using a convection oven). Line an 8-inch square baking dish with parchment or foil and grease it (preferably with Pam).
2.
In a small heatproof bowl, melt the chocolate and butter over simmering water. Whisk until smooth, and set aside to cool slightly.
3. In a medium bowl, whisk together the sugar, flour, baking powder, and salt.
4. In a large bowl, whisk together the eggs, sour cream, and vanilla.
5. Add the flour mixture and whisk well.
6. Add the melted chocolate and stir until blended.
7. Add the graham crackers, marshmallows, and chocolate chips and stir gently until well blended.
8. Scrape the batter into the prepared baking dish and spread it as evenly as you can (the graham pieces, marshmallows, and chocolate chips will make the top look lumpy).
9. Bake for 24 to 26 minutes (18 to 19 minutes if using a convection oven), until puffed and the center still jiggles when the pan is gently shaken. (Brownies are at their best when slightly underbaked.)
10. Transfer the baking dish to a wire rack and let cool completely before refrigerating for 2 hours, or until cold and firm. Cut the cold brownie into 12 pieces and store in an airtight container in the refrigerator for up to 5 days.
This recipe was borrowed from:
___
__________________________________________________________
More recipes to come soon....